European Parliament Simulation Action for ERASMUS+ KA3
"Teachers4Europe: setting an Agora for Democratic Culture" Project
Through this Simulation Action we aim:
The simulation will empower young participants though the experiential learning of a European institution functions.
Also, it will enhance human rights, tolerance, solidarity, youth engagement, gender and general equality through increasing the awareness on European citizenship.
In this way, we will achieve the maximum possible results for the essential non formal education, information and awareness, namely, all the prerequisites that every citizen needs in contemporary society.
It is pointed out that in our view, only this holistic approach can, in practical terms, prepare and achieve the essential and integrated democratic identity of an active citizen in the 21st century.
✓ To empower young people towards democracy and its benefits
✓ To promote European Values and Way of Life

Our Team works under the supervision of Associate Professor Foteini Asderaki:
Academic Coordinator Teachers4Europe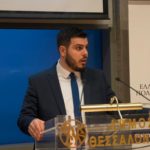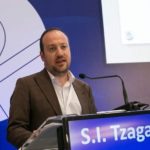 University of Piraeus RC (Leading Partner) 126, Grigoriou Lampraki St. Piraeus
teachers4europe@gmail.com
©T4EU
developed by HAPSc Website Team